Many fixes already exist and have been proven.
We just need to massively scale them.
The good news is many are relatively easy to implement.
They're also non-partisan and will appeal to all Americans.
Let's look at a few examples.
Real life fixes exist across the country, in both the private and public sector.
Rosen Hotels spends 55% less than their cohorts and has saved over $240M in 11 years.

They've invested $11M of the savings in the neighborhoods where their employees live.
Reduced crime by 67% and increased high school graduation from 45% to nearly 100%

Free daycare, Pre-K, and after-school programs where many employees live

Paid for 450 college educations to date

Taking program to area 5x larger
Their benefits packages is amazing too. Google wishes they could provide their employees benefits like this.
Free physicals and health screenings

$15 office visit copays

$0 copays on 90% of prescriptions

Free college for employees AND children

On-the-clock doctor visits with free transportation and on-site health center

Onsite fitness, flu shots, vaccines, family planning, nutritional services, and more

Pay cost differences between unhealthy and healthy meals at company cafeterias
On top of all this, they have an employee base that has high rates of complex, costly health issues like a 56% high-risk pregnancy rate,tuberculosis, and HIV.
Rather than bankruptcy for Christmas, employees can give their kids presents.

Enovation Controls is a 600 person Oklahoma manufacturer. With just 70% participation in an innovative transparent medical network program, they've achieved 90% of potential savings, letting them retain a higher-skilled workforce and spend double what their competitors spend on R&D.
$4,000 less on benefits per employee than industry averages
59% less on major procedures
They started small by having open discussions about healthcare costs and benefits with their employees.
The results speak for themselves, as costs have stayed largely flat for nearly a decade.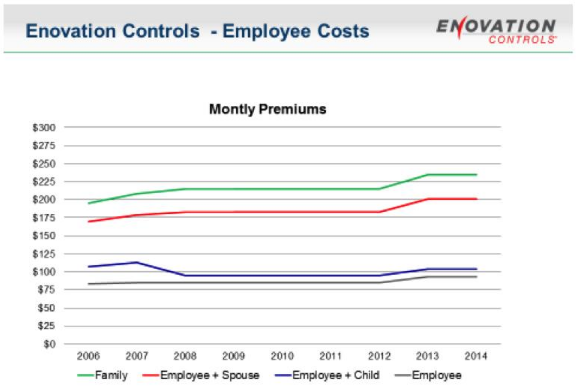 The City of Kirkland saves $2,400+ per year, while giving employees a better patient experience.
The City of Kirkland partnered with a next generation primary care provider to provide better care and reduce downstream health costs. This single program saved city employees $200+/mo. This program has near-perfect patient approval ratings.
City and union leaders started re-investing the savings in better take-home pay, overall benefits, retirement savings and improving the workplace.
School districts and a teachers' union set the stage to save ~$200M per year.
The Allegheny County Schools Health Insurance Consortium and Allegheny County School districts (Pittsburgh) built a model to provide high-quality benefits for 18,000 school district employees and retirees.
Under the model, the consortium pays $4,661 per member, compared to $8,815 in Philadelphia.
This difference saves the Consortium $199 million more every year compared to Philadelphia. Over the course of a child's K-12 education in Pittsburgh, is well over $2 billion more that can be allocated to better education and other public services.
Unions across the country are at the forefront of finding solutions that work.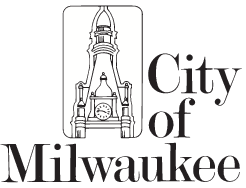 The City of Milwaukee (6,500 employees and 9 unions) has held its health costs flat for the last five years. They will spend half of what they would have spent if their costs had continued on the prior trend.
The results from the program include "layoffs avoided, no crowding out of raises for county employees, flat employee premiums for five years, better health outcomes for families of employees, improved productivity, lower absenteeism and less pressure to raise taxes." Read the full story.
A couple other examples of unions leading the way.
A casino workers' union managed to successfully address the sickest individuals costing the union the greatest sum of money
Five of six city unions signed up in the first year for a new benefits approach centered around a value-based primary care model
A Pittsburgh teachers' union worked with school districts to create an approach that will save $200M per year
Take the pledge
Join the movement to accelerate the shift to Health 3.0.
Put aside tired, partisan cliches to advance pragmatic solutions, no matter who pays.
We need all Americans together to fix it.
Tell your story
We're confidentially aggregating stories of people's experiences, the consequences, the collateral damage, and the fixes.